Another year, Another metal themed convention tour tee shirt for Jason Lenox.  2015 is a tribute to one of my favorite metal bands,Pantera, and their metal albums. Elements from their LP's "Cowboys from Hell" (title below name and font), "Vulgar Display of Power" (Play on name, and font) and "Great Southern Trendkill" (Snakes and font) all played into the final product.
I used my SKULL KING and GORGON MEDUSA artwork to fill out the images needed for front and back.
Thanks to Andy Mylin for the layout and Collegiate Pride in State College, PA for the production and coordination!
Front Artwork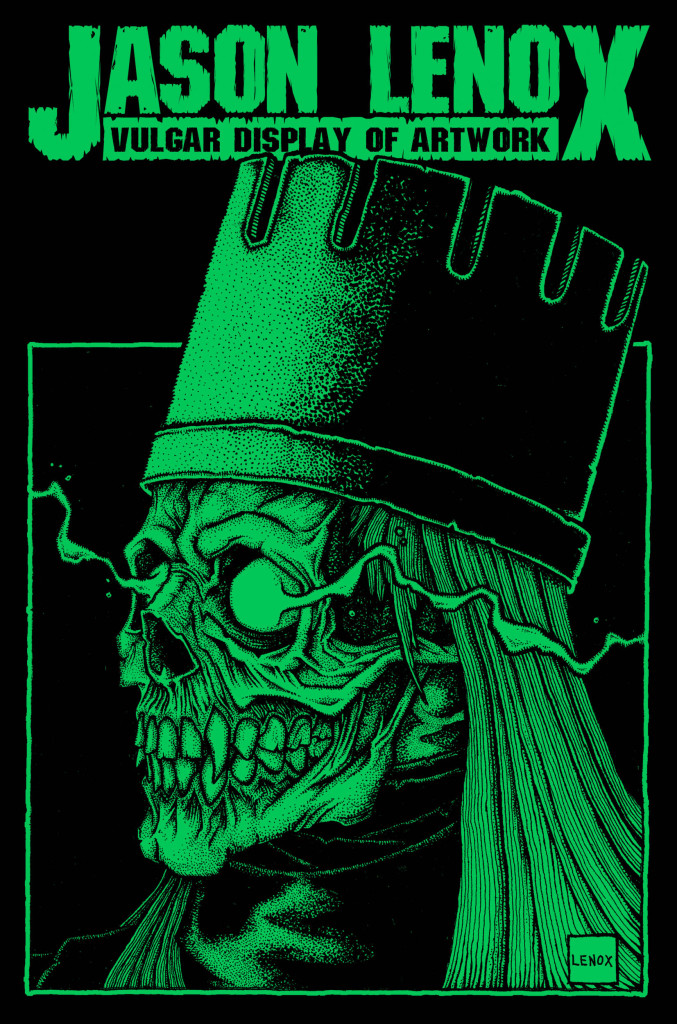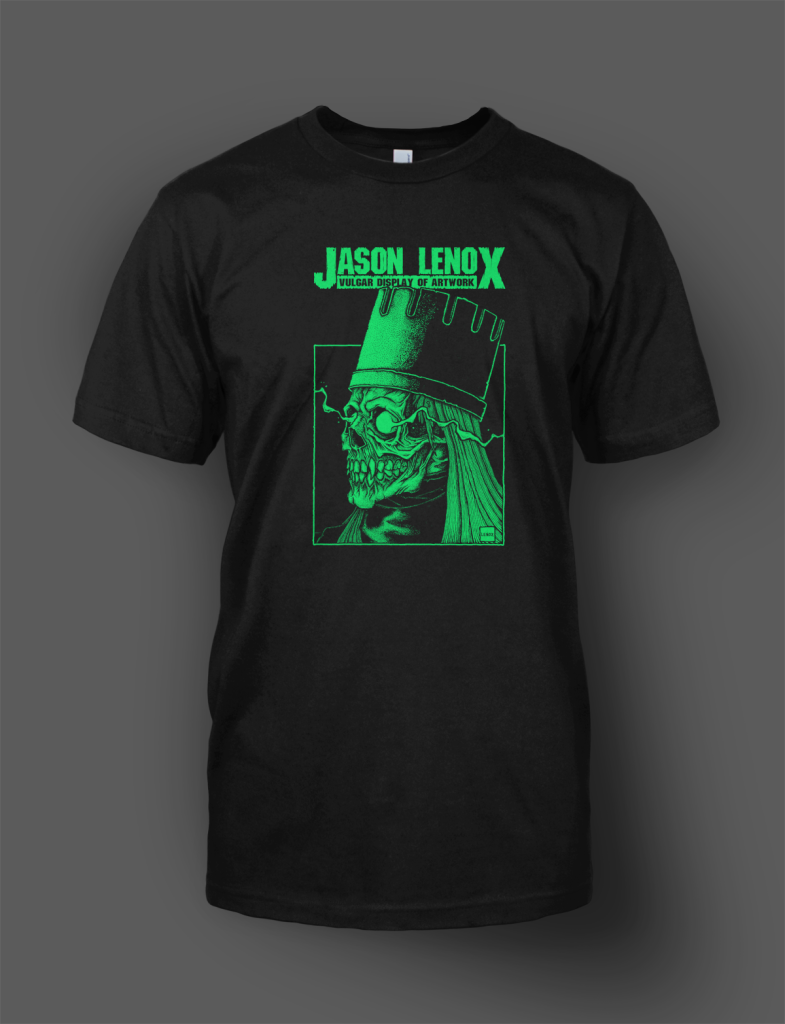 Back artwork