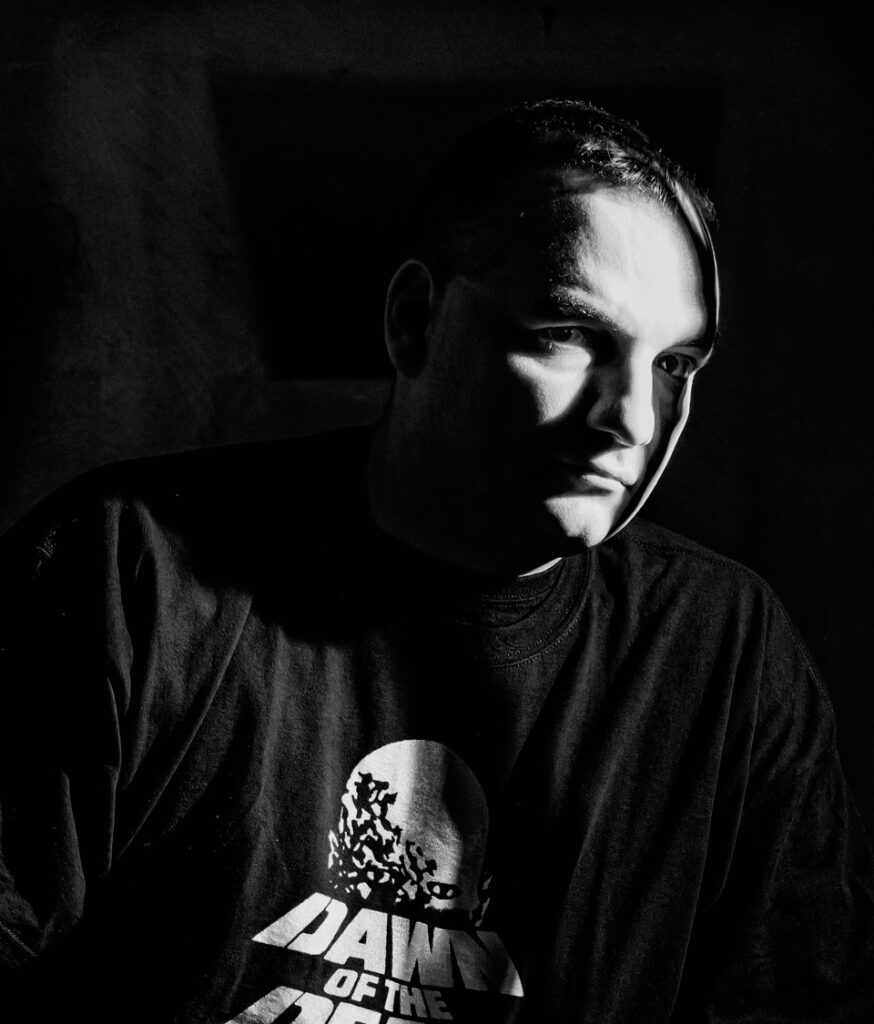 Jason Lenox is an illustrator who specializes in penciling, India ink rendering, and sequential artwork.
His latest project is the epic sci-fi/fantasy adventure comic Lords of the Cosmos, the fourth issue will be released in 2021, under the UGLI Studios imprint. 
Jason has an extensive print and poster library, and he can often be seen on the national comic convention circuit interacting with his fans and sharing his artwork. He is in high demand for his commissioned pieces, and also does freelance artwork.
Recently Jason's work was used in 2021 for the band Dead Animal Assembly Plant's new logo. Other projects of note are Howl Studio's 2019 book "The Devils Reign Book IV- All Of Them Witches", featured artwork in the SS 2019 Fashion Line from Virgil Abloh's Milan Based Fashion Line, OFF-WHITE, in addition to doing the Album for Virgil's 2019 Vinyl LP Release "Turbo 202" and the "Satanatrix" concept art poster for Seattle based Dominatrix Lady Vi in 2019.
In the world of mainstream comic books Jason's art has appeared in Dark Horse's King Conan series.  The independent comic book scene has seen Jason contribute to Darkside Media's Lovecraft P.I. crossover series in 2020 with a wrap around cover based on H.P. Lovecraft's "Shadow Over Innsmouth."

buy modafinil online no prescription

A graduate of The Pennsylvania Governor's School for the Arts, Jason also received extensive classical art training from professional illustrator Elaine Renna of Lancaster, PA.
Jason currently lives near Penn State University in scenic State College, Pennsylvania with his wife Crystal; sons, Blaine and Duncan; and their loving pet, Kix the cat.
https://www.etsy.com/shop/LenoxArtEmporium
@Lenoxartist on Twitter and Instagram
www.facebook.com/jasonlenoxillustrator
http://jason-lenox.deviantart.com/