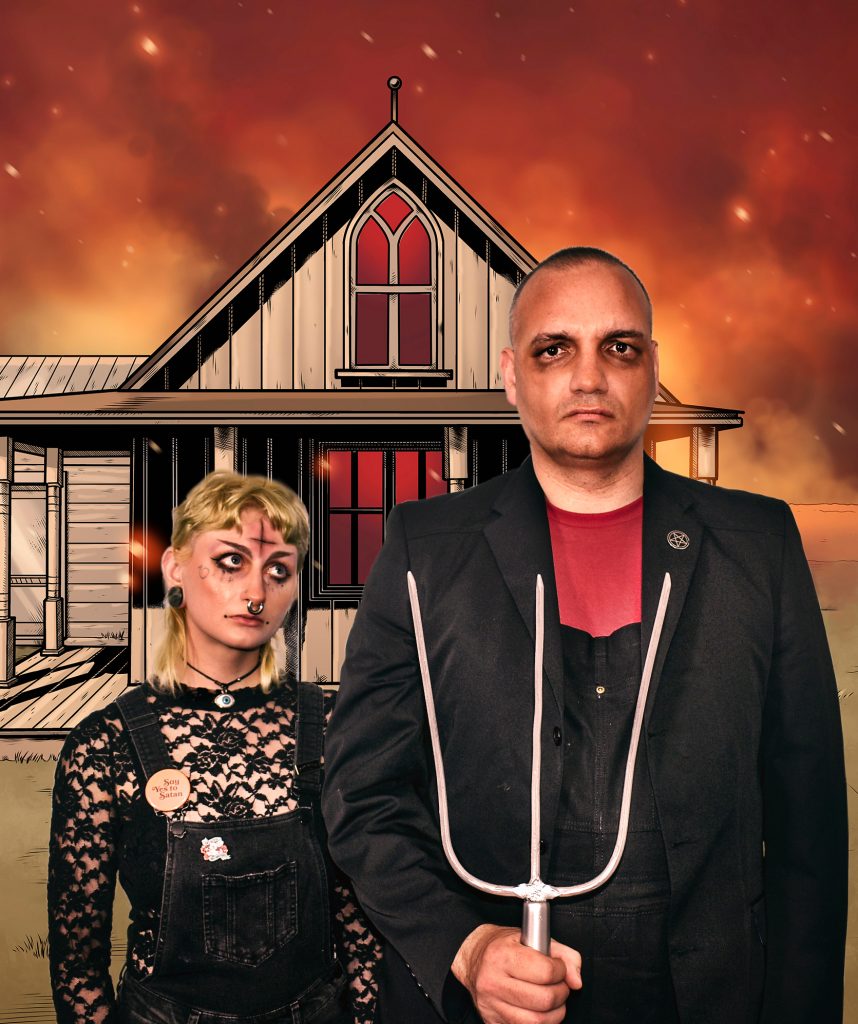 ABOUT JASON LENOX
Jason Lenox is a freelance artist and comic book creator. His current project is the fifth issue of his independent 1980's Sci-Fi and Fantasy inspired comic book, Lords of the Cosmos. The Satanic Coloring Book Volumes 1 & 2 are his 12th successful crowdfunded project which was published in 2022.
Jason's clients include the late Virgil Abloh, heavy metal band Dead Animal Assembly Plant, the internationally acclaimed Mistress Damazonia, and Unholy Icon Lady Vi.
Jason's art has appeared in Printed in Blood's Aliens – Artbook, Devils Reign IV: All of Them Witches, Dark Horse Comic's King Conan, and Darkside Media's Lovecraft P.I. crossover with Miskatonic High.
A graduate of the Pennsylvania Governor's School for the Arts, Jason also received extensive classical art training from professional illustrator Elaine Renna of Lancaster, PA.
Jason currently lives in State College, Pennsylvania with his wife Crystal, their two sons Blaine & Duncan, and their loving cat Kix. Follow him on social media @LenoxArtist
#SatanicColoringBook
#LordsoftheCosmos
#SatanicColoringBook
#LordsoftheCosmos