This was a fun commission from Setsucon I created for my friend Jeremy of him and his daughter as a family of cannibals!
The artwork is self explanatory and very fun to create. While the final artwork is not as polished as most of my pencil work this one shot really has that convention energy and urgency that working under a time limit brings out in me.
Here is the artwork…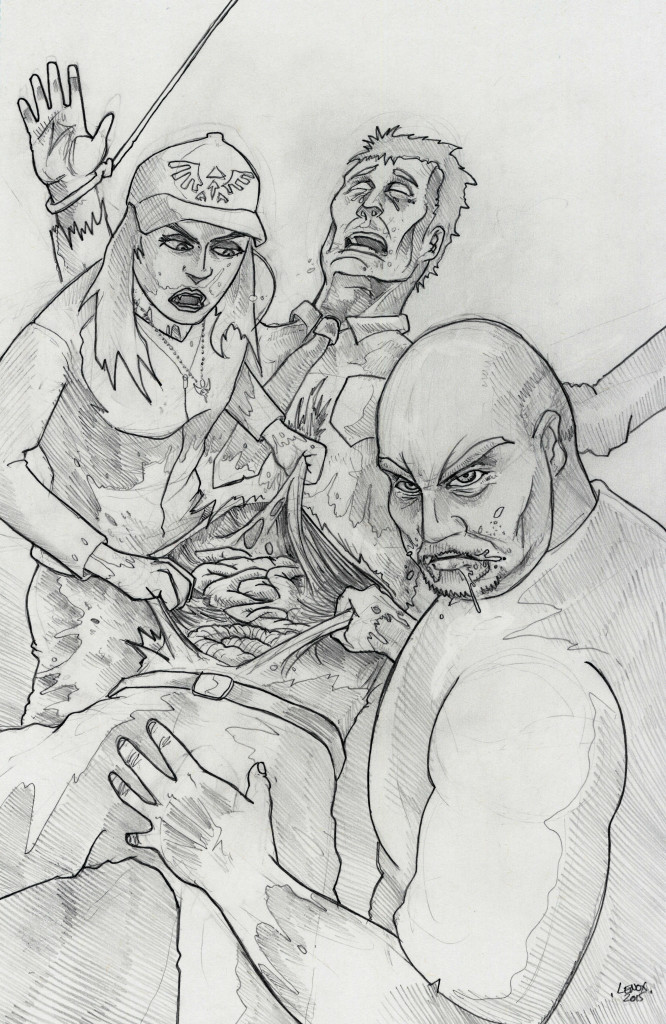 …and a photo of Dad and Daughter with me at the show!