2014 means some awesome conventions that I'll be at, and since I identify as the "Metal Artist" on the con circuit, just like last year, I needed a metal themed tour shirt for the fans, and this year is no different- and super local graphic artist Andy Mylin took my wishes to make a JUDAS PRIEST Themed Jason Lenox shirt into reality with some of my recent artwork.  Here is the new Shirt Artwork that will be for Sale as tee shirts starting in January of 2014 via my website or with me at comic shows at my table/booth. Below are the Front and Back artwork for my 2014 theme "HELLBENT FOR INKING" and the art from Priest's album "HELLBENT FOR LEATHER" that Andy used as a template is below all of that.
Check out Andy's website here and contact him if you need some great graphic design and artwork in general if you dig his style- I know I do!
Enjoy some killer tee shirts in a few weeks from yours truly!
FRONT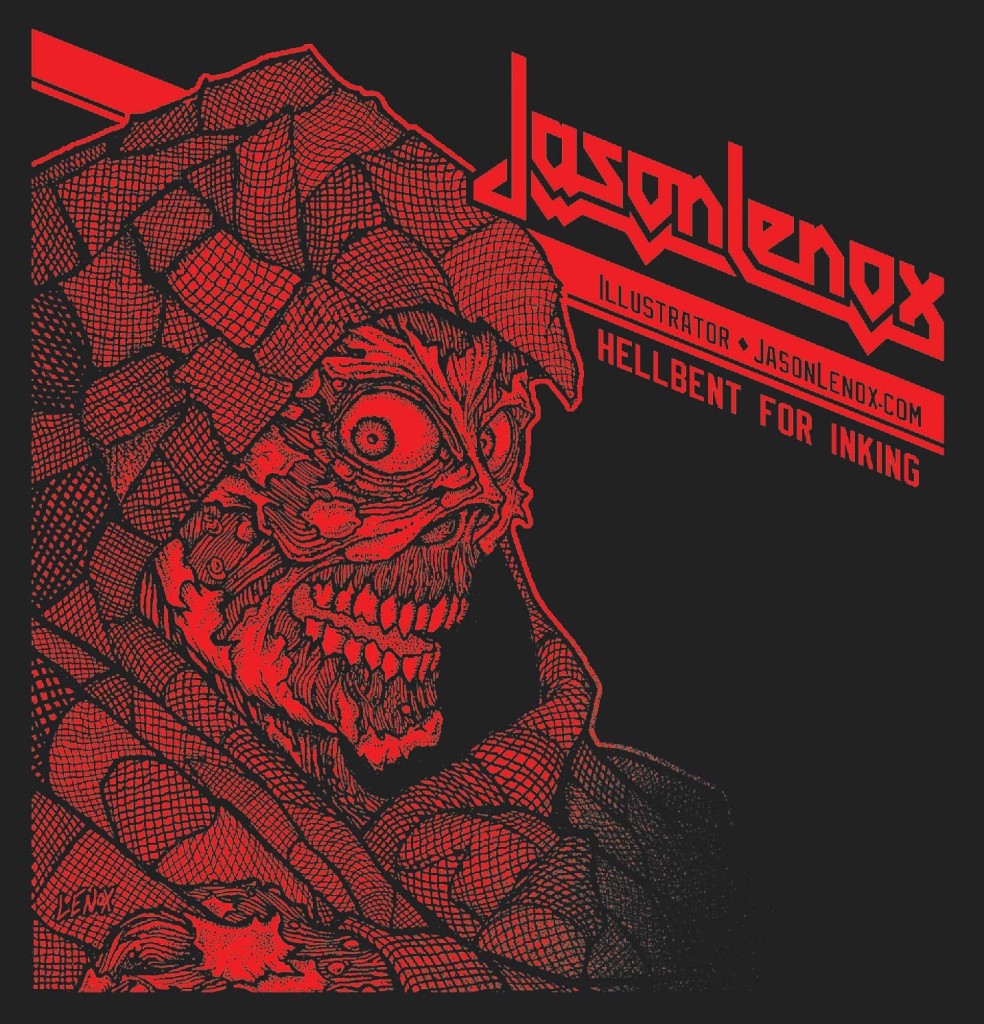 BACK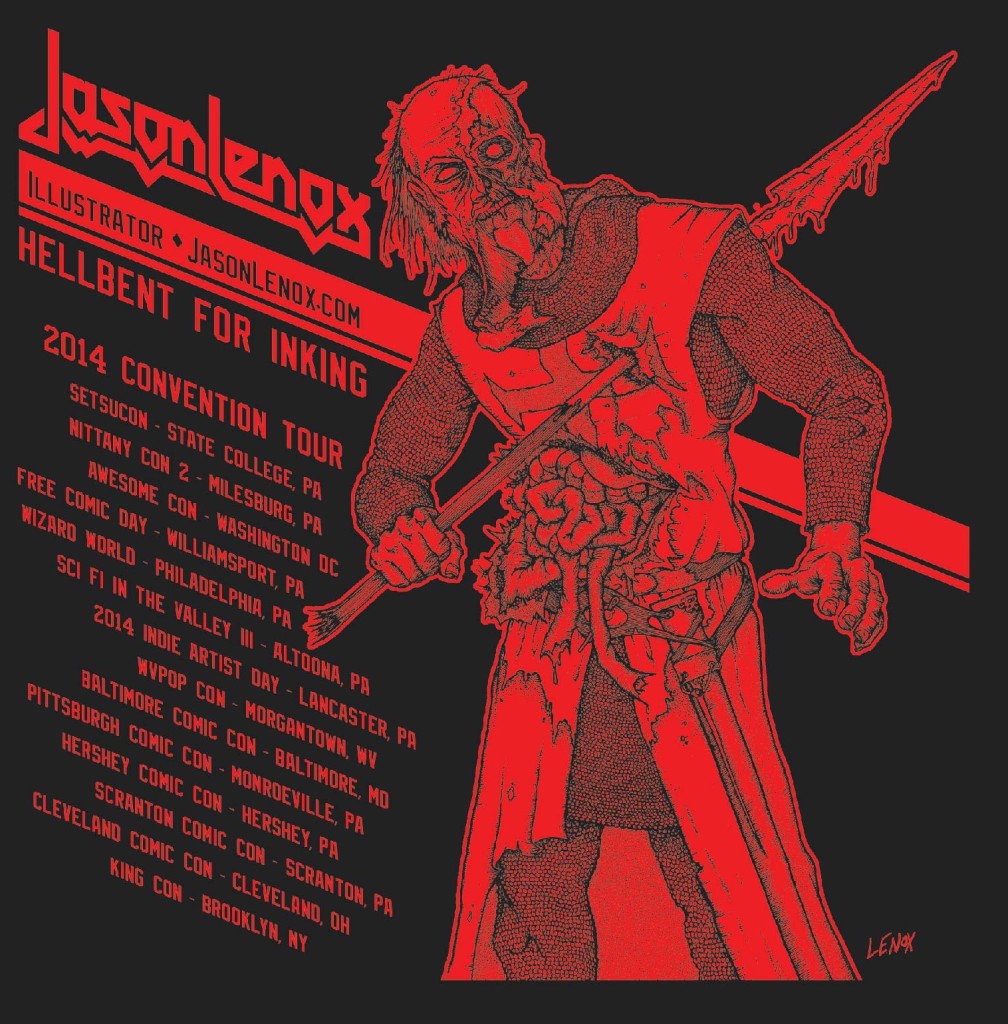 Original Judas Priest Album Cover Artwork