They say when life gives you Lemons, make Lemonade- well September 2013 has been alot of doing shows and traveling, and the Infect Scranton Con was, well to put it politely, a rough show (facility, attendance etc.) however, I was lucky to have local tattoo celebrity Lacey Terenzio work the show with me as her first non tattoo convention, and we did a zombie portrait of her and her son Danny for their living room, which I felt really turned out nice for a living dead "life" portrait.
I gotta admit, my mom wouldnt be this cool to commission this work, much less get it for the family room!  Enjoy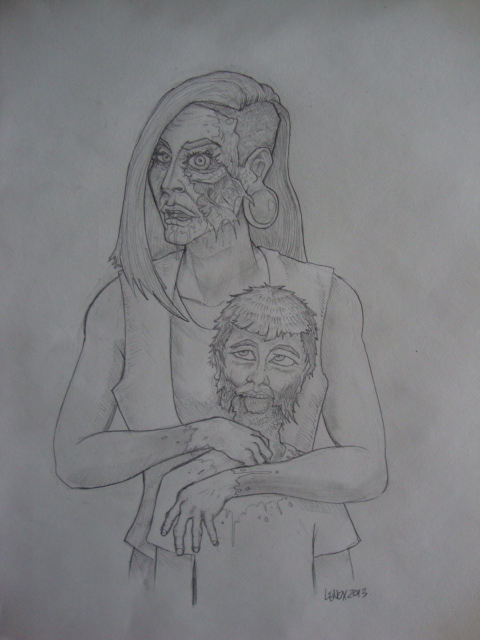 Zombie Mom LaceyTerenzio and Zombie Son Danny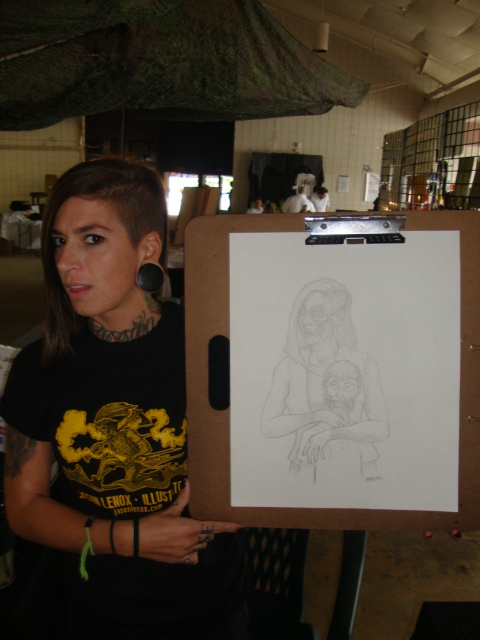 Zombie Mom and Tattoo Superstar- Lacey Terenzio after being abused for 90 minutes on the sketch board.